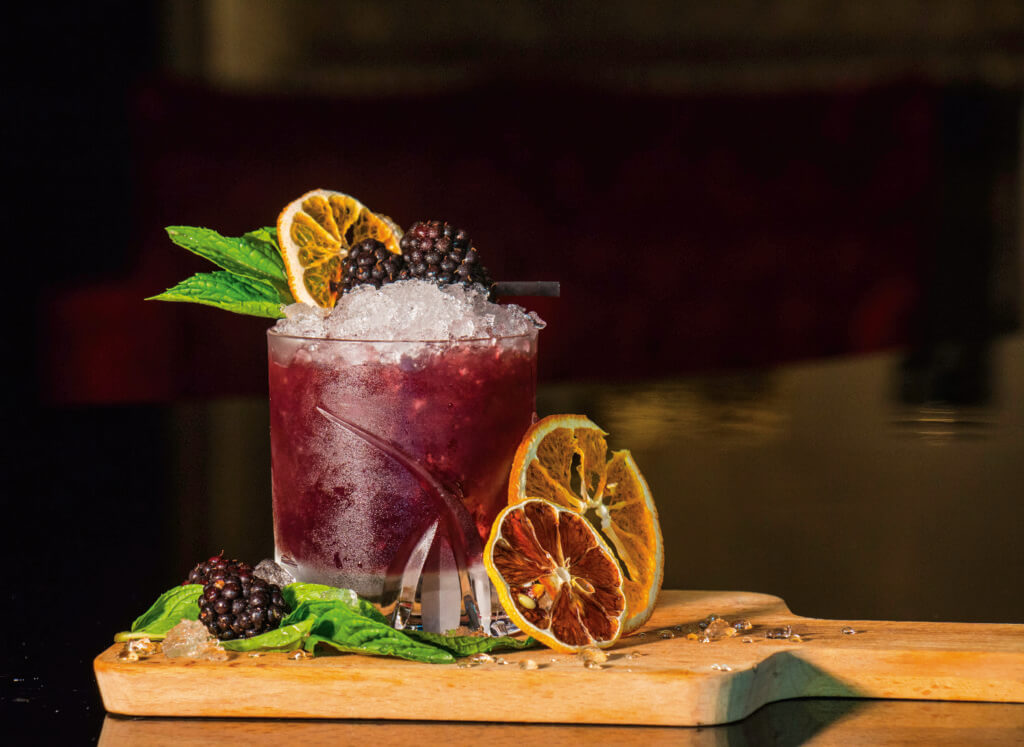 As travel to exotic locations may be off the cards for us for a while, making the most of home life is more important than ever. Introverts and loungewear lovers rejoice, this is our time to shine. And Friday night drinks at chez vous don't have to be boring either, or even leave you with a hangover the next morning.
We scoured the globe for a selection of beverages that will transport you and return you perhaps a little better than before. While it would be remiss of us to suggest wine could be as beneficial as water (get your eight glasses of H₂O in first), there are a few drops that research has shown to boost good health. Armchair travellers and sip savourers raise your goblets! Here are your best options.
TEQUILA This is not a call to turn on your strobe lights and start shouting 'shots, shots'. Instead, pop past website Tequila Matchmaker and choose a high-quality bottle made from 100 percent agave plant and the traditional and sustainable production method of being baked before extraction. Tequila is only produced in Mexico from the blue agave plant, which has a very low glycaemic index (GI) and contains saponins and fructans. Saponins are anti-inflammatory and immune-boosting, while fructan is a fibre that helps increase satiety, meaning tequila may be the perfect pre- or post-meal sip.
OUR TIPS: Australian-owned, Mexican-made Tequila Tromba's Reposado is delicious and good value, or treat yourself to Mexican powerhouse Cascahuín's smoky and sweet Aniversario Blanco.
WHISKY If you have a Scottish friend, you're likely to have heard them tout the benefits of a 'hot toddy' if you have a case of the sniffles. Mixed with honey, lemon and hot water, the whisky dilates the blood vessels which makes it easier for your body to fight infection. The Americans concur with the Scots, going so far as to label whisk(e)y a medicine and selling it in pharmacies as a tonic during the American Prohibition in the 1920s. Whisky, like wine, contains antioxidant ellagic acid which helps the body eliminate abnormal cells – and aged single malt provides the largest concentration of all.
OUR TIPS: Tasmanian distillery Sullivans Cove put us on the map when it won the 'World's Best Single Malt' title in 2014, so put in an order for a bottle of its Double Cask Single Malt Whisky. Alternatively, pay homage to whisky's Scottish origins and try a single malt from the iconic and once illicit distillery, Glenlivet.
SPARKLING Popping a bottle of fizz will brighten any night in, although heed Winston Churchill's wise words: "A single glass of champagne imparts a feeling of exhilaration… A bottle produces the opposite." Like all grape juices, sparkling wine contains the antioxidant resveratrol which decreases inflammation, but it has also been found to enhance spatial memory and delay degenerative brain illnesses, according to research. The mood boosting Winston spoke of can be attributed to the content of magnesium, zinc, and potassium.
OUR TIPS: Deviation Road's 2017 Loftia Vintage Brut from the Adelaide Hills is one to savour, a mix of Chardonnay and Pinot Noir grapes and aged for three years prior to release. Make like the French and sip on the drop made for romance, Veuve Clicquot Yellow Label Brut.
RED WINE Red wine might be the quickest reference point for a healthy drink and for good reason. The antioxidant component is high, 10 times the amount found in white wine. The University of Milan's Biomedical Sciences for Health found that small amounts of red wine can reduce the chance of heart disease due to the anti-inflammatory properties. Newer research has identified one glass of red wine a week can be good for gut health, as it diversifies bacteria in the gut, leading to better digestion, immune systems and healthy weight.
OUR TIPS: Pinot noir has the highest concentration of resveratrol, so we're suggesting the Mornington Peninsula bottle of Yabby Lake Single Vineyard Pinot Noir or splash out on a drop from the home of pinot noir, Burgundy, and try Domaine des Perdrix Vosne-Romanée.
GIN This may have been a case of saving the best for last, because Australia's gin industry is thriving thanks to our native botanicals providing exquisite taste, and the fact it's basically herbal medicine. Gin is the most natural of spirits, with its main ingredient being juniper berries, which are packed with flavonoid antioxidants that encourage the regeneration of cells, prevent heart disease and improve circulation. Juniper berries are also a diuretic, stopping water retention in the body, and assist any harmful toxins from the alcohol to flush out of your body. Finally, the oils in juniper berries aid lung congestion, so if any summer lurgies take hold, this could be your tipple of choice.
OUR TIPS: We're going all in for the Australian botanical gins, because we have an abundance of excellent choices here. We love Patient Wolf's Summer Thyme Gin, infused with lemon and thyme; Distillery Botanica's Moore's Dry Gin, which won the prestigious London International Wine and Spirit Competition in 2017; or the classic Archie Rose Signature Dry Gin with its blood lime and lemon myrtle flavours.