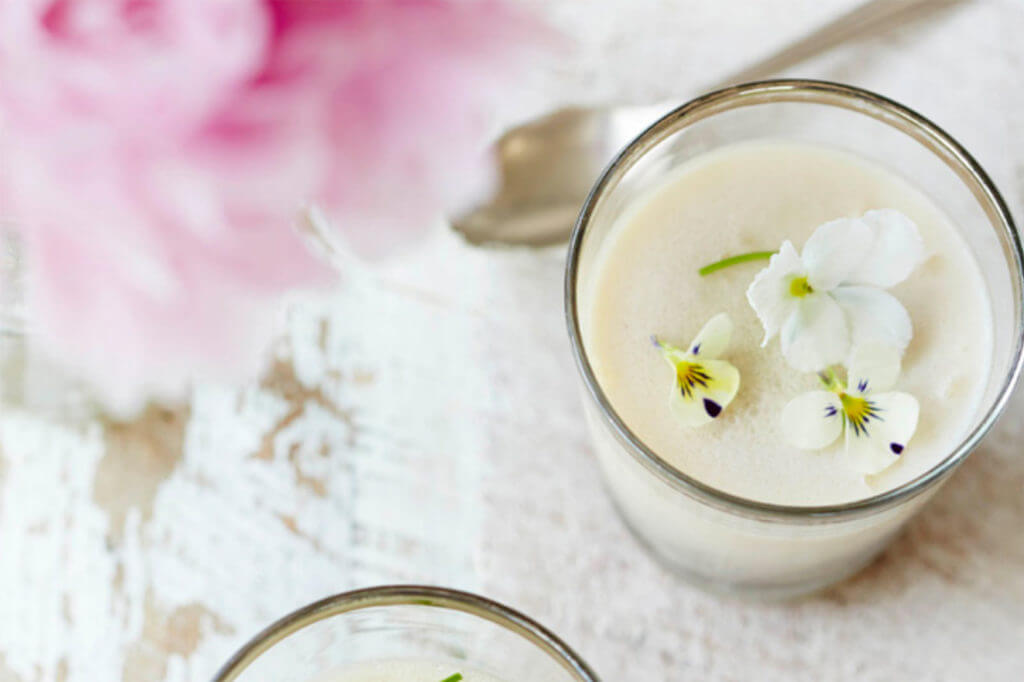 Enjoy this easy to prepare recipe designed to improve your gut microflora balance and help you feel amazing.
Have you struggled with fad diets or restrictive eating habits, allergies or intolerances, or just a desire to feel balanced? Lee Holmes of Supercharged Foods and the Heal Your Gut movement believes healthy gut flora is key to your personal wellbeing and overall health.
Her food philosophy is based around whole foods, moderation, and delicious recipes, which means you don't need to miss out on dessert. This refreshing and healthy Supercharged recipe is a wonderful way to treat yourself in spring as well as establishing and maintaining a balanced lifestyle.
Almond Milk Jelly Cup
makes 250 ml (1 cup/9 fl oz)
Gelatine is a good source of protein and contains eighteen protein-building amino acids. It's a great ingredient to include in your gut-healing arsenal, as it seals the digestive tract to help boost nutrient absorption.
250 ml (1 cup/9 fl oz) almond milk
2 teaspoons powdered gelatine
1 teaspoon Heal Your Gut Powder (optional)
1/4 teaspoon vanilla powder
1/2 teaspoon powdered stevia
Put half the almond milk and the gelatine in a small saucepan over low heat. Whisk briskly until the gelatine is dissolved.
Remove from the heat and add the remaining almond milk along with the HYG powder, vanilla and stevia, and whisk to combine.
Pour into one or two glasses or jelly moulds and refrigerate until set. The jelly can be stored in an airtight container in the fridge for 1–2 weeks.
This article was originally published in Issue 1, Audrey Daybook – Inspiring You.