WIN A MORPHY RICHARDS INTELLISTEAM STEAMER (closed)
One lucky member Audrey community will take home a brand new steamer!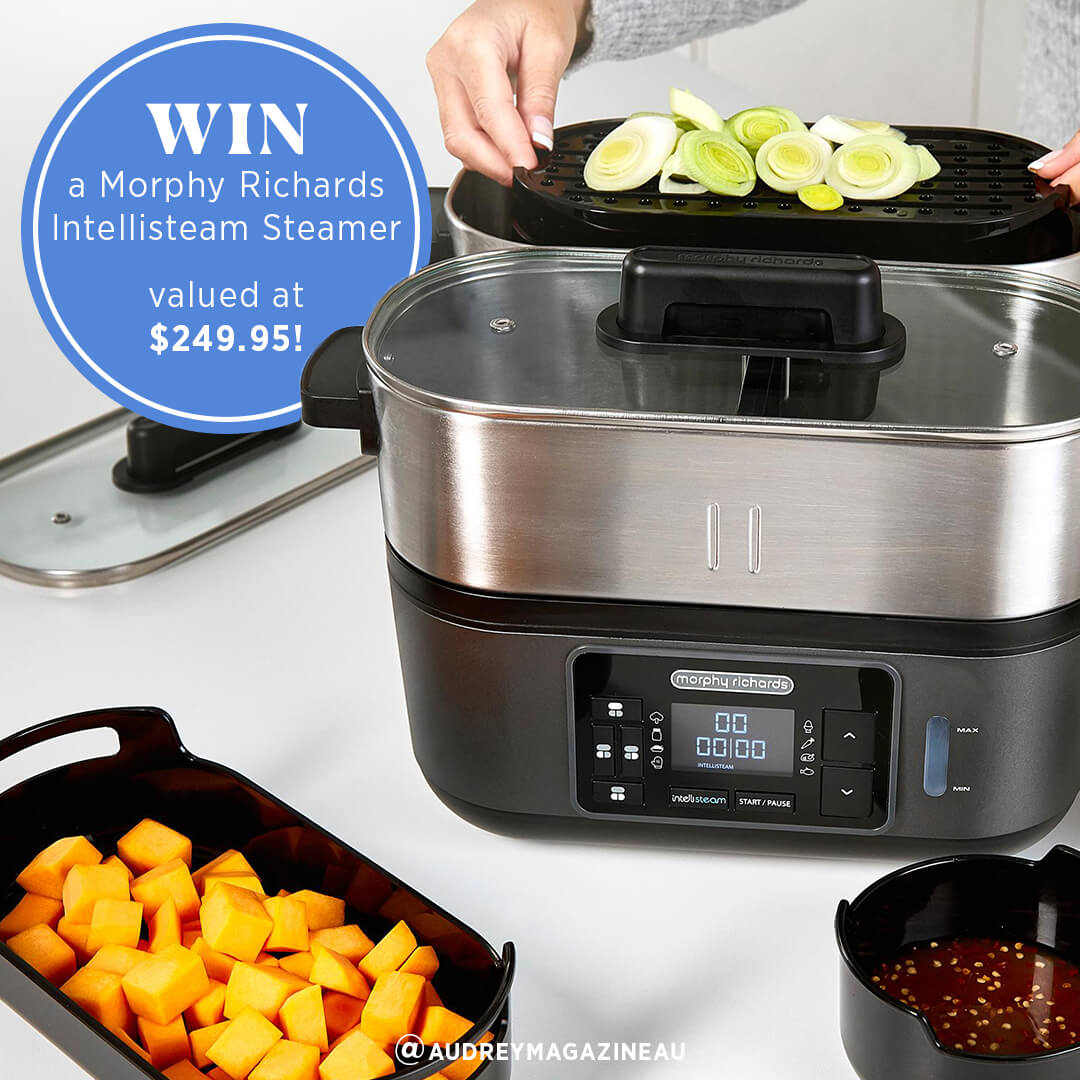 Competition Closed. Congratulations to our winners!
Congratulations to E. Cheung from NSW
Morphy Richards Intellisteam Chocolate Fondant
INGREDIENTS
50g unsalted butter, plus a little extra for greasing
½ tbsp cocoa
50g dark chocolate (85 percent cocoa)
1 medium egg
1 egg yolk
50g caster sugar
1 tbsp plain flour
METHOD
Grease the inside of two 200ml pudding moulds or ramekins.
Place the cocoa into one mould and evenly coat the sides and base, then tip into the other mould and repeat.
Place the butter and chocolate into a heatproof bowl and melt over a pan of simmering water. Make sure the bottom of the bowl does not touch the water. Stir the mixture occasionally then leave to cool.
Put the egg, egg yolk, and sugar into a mixing bowl and whisk on high speed for 3½–4 minutes until pale in colour and thickened enough to hold the trail of the whisk.
With a spatula, gently fold in the chocolate mixture and then fold in the flour.
Divide the mixture between the two moulds and place in the back container of the Intellisteam. Cover with the lid.
Set the time using the sauce preset (30 minutes) and adjust to 17 minutes.
When it is ready, remove the moulds using oven gloves and leave to rest for 2 minutes.
Put a plate over the top of the fondant and invert. Put the plate on a hard surface and very carefully remove the mould.
Serve warm with cream or ice cream.
Comp opens 17/09/2020 10:00 am (AEST). Comp closes 23/09/2020 10:00 am (AEST). Comp drawn 24/09/2020 10:00 am (AEST). Authorised under permit numbers LTPM/19/04830 ACT: TP 19/04083
git push Click here for full terms & conditions