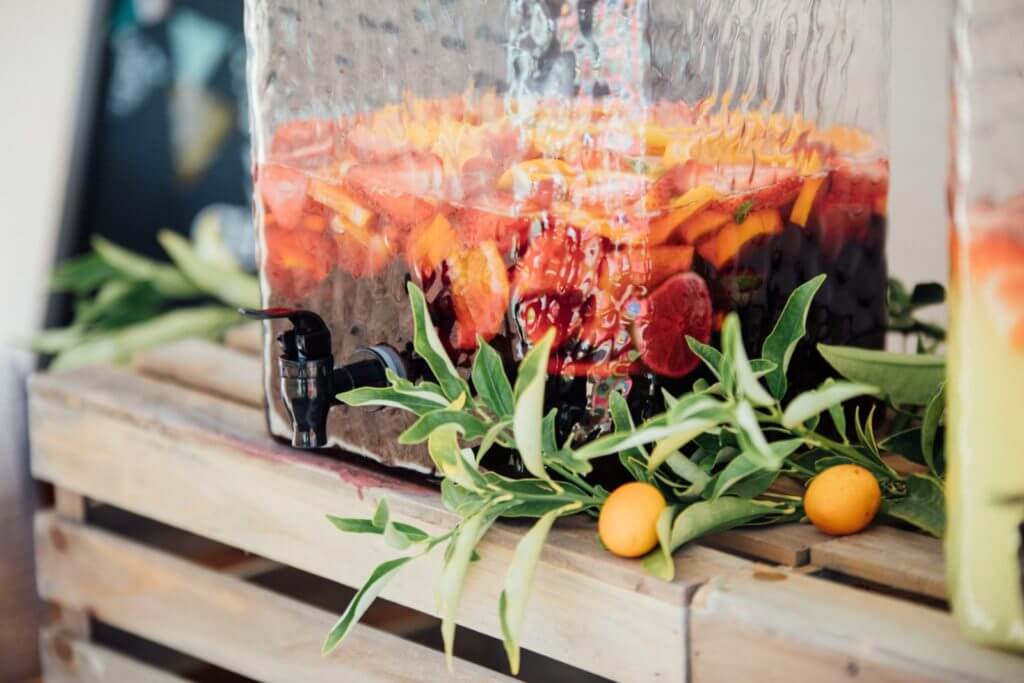 Refreshing and sweet, a pitcher of sangria is perfect for warm afternoons in the sun.
Is there any drink that evokes a party mood better than a pitcher of chilled sangria? The Spanish favourite is the perfect accompaniment to Aussie summer barbecues and picnics, and is best served from an oversized glass jug where the beauty of the ruby liquid and fresh fruit are shown in all their glory.
Once you've selected a decent red, co-owner of Melbourne tapas and wine bar Lulo Michelle Bolivar Florez says it's time to create the real magic of sangria by heating the wine and spices.
"Cook the wine with spices such as cinnamon sticks, cloves, star anise and juniper berries at around 60 degrees so the spices infuse with the wine," Bolivar Florez advises. "Then let it chill with the fruit for two days to let the flavours develop."
When choosing fruit, let your imagination run wild with orange, lemon, lime, red apple, stone fruit, black cherries and berries all good options. Save the banana for your morning smoothie though, as it tends to disintegrate (mushy mess is not the taste or look you're going for). While some sangrias are simply red wine, spices, fruit and soda, many will add a liqueur at this point too, such as brandy or Cointreau.
Once you've given your wine, liqueur, spice and fruit mix at least 24 hours to mingle, it should be humming with sweet and spicy fragrance. Right before serving, add some soda such as dry ginger or lemonade for fizz.
This article was originally published in Issue 08 – A Bookworm's Feast, where you will find recommendations on more varieties of sangria, and advice on the best wines for your tempting summer tipple.