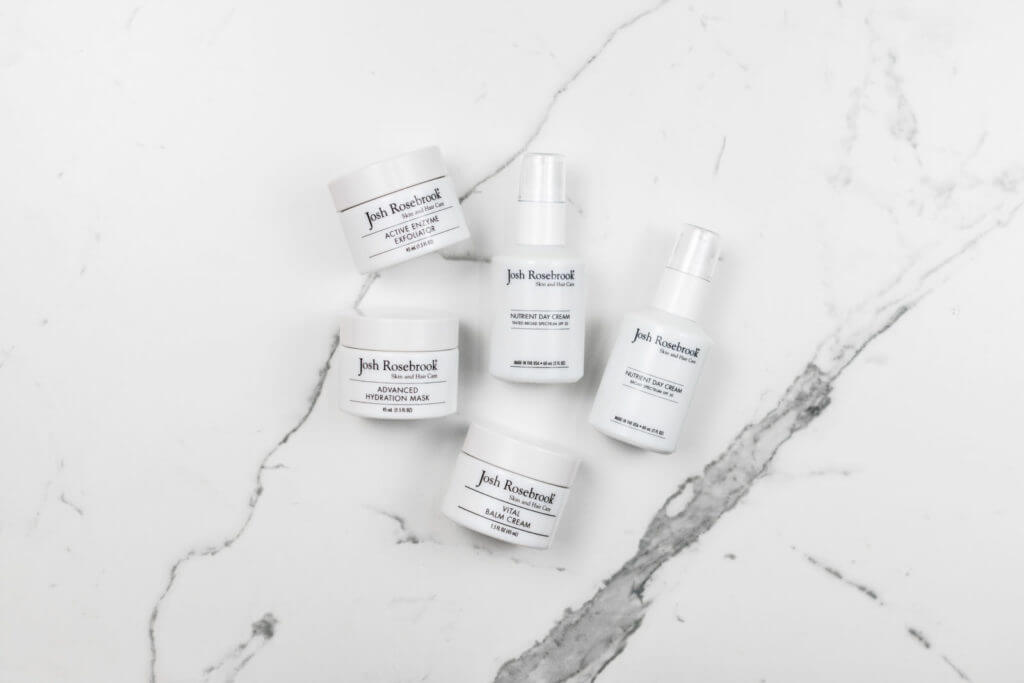 Call off the search. I've found it. The ultimate moisturiser and sunscreen in one...
Reviewed by
Jessy
Member of The Guild
Call off the search. I've found it. The ultimate moisturiser and sunscreen in one. I promise I'm not being dramatic when I say it has been an epic adventure in pharmacy crawls, online rummaging and pointless purchases to get to where I am today; clutching a bottle of Josh Rosebrook's Nutrient Day Cream as though it might, like a spirited 12-week old puppy, wriggle its way out of my hands and run away in a the blink of an eye.
Admittedly, it isn't all that hard to locate a face cream with sunscreen. The reason it took me so long to find one is because I've been looking for the magical unicorn of the SPF moisturiser world that isn't greasy, heavy, irritating, or full of nasties. My ivory skin is prone to freckling in the harsh Australian sun so an ultra-protective formula is a must. Is all of this too much to ask? Up until now I thought it must have been. Yet Josh Rosebrook, AKA my beauty saviour, has created a day cream that does all this and more.
For sun protection novices, here's a quick rundown. Good sunscreen needs to protect against both UVA and UVB rays. Most high protection physical sunscreens are thick and paste-like, leaving a ghastly (and ghostly) white cast on my face. Living near the beach typically means humid summer days, ending with white stripes across my face where beads of perspiration have rained down. Not a good look. Other products with clear zinc may work for some, but the formulas I have tried in the past left my sensitive skin blotchy, red and irritated. Again, not ideal.
Nutrient Day Cream with broad spectrum SPF 30 contains high quality, uncoated micronized zinc oxide that melts into your skin; it feels smooth, lightweight and is surprisingly matte. While you can wear it alone, I have been using the untinted variety as a primer and have been pleasantly surprised at how much better my makeup stays put throughout a busy working day. While I initially felt anxious about the inclusion of clear zinc, when coupled with holistic hydrators like shea and organic sesame plus anti-inflammatory soothers like calendula and organic hemp, the formula actually calms my skin. In fact, it regenerates damaged skin, a feature of huge benefit to me, as I regretfully did not shield myself from the sun as well in childhood as I do now.
This perfect potion is luxurious. Not much is needed on application as the cream glides generously across the skin. It smells divine, at first buttery, before easing into notes of sandalwood and fresh herbs. You could almost ease up on using your daily eau de toilette as there's a good chance you'll be asked what the enticing new aroma you're wearing is. Considering this luxurious product is likely similar in price as your go-to signature fragrance, you could consider it a three-in-one: SPF, moisturiser and perfume.
Luxurious and organic? Hallelujah! Ultimately, everyone knows natural is better. So, it is with glee that I can happily add more incredible organic products to my beauty bag, with Josh Rosebrook's Nutrient Day Cream being my most prized so far. It truly ticks all the boxes I've had for years and is definitely worth investing in.
Simply put, this product is a winner.