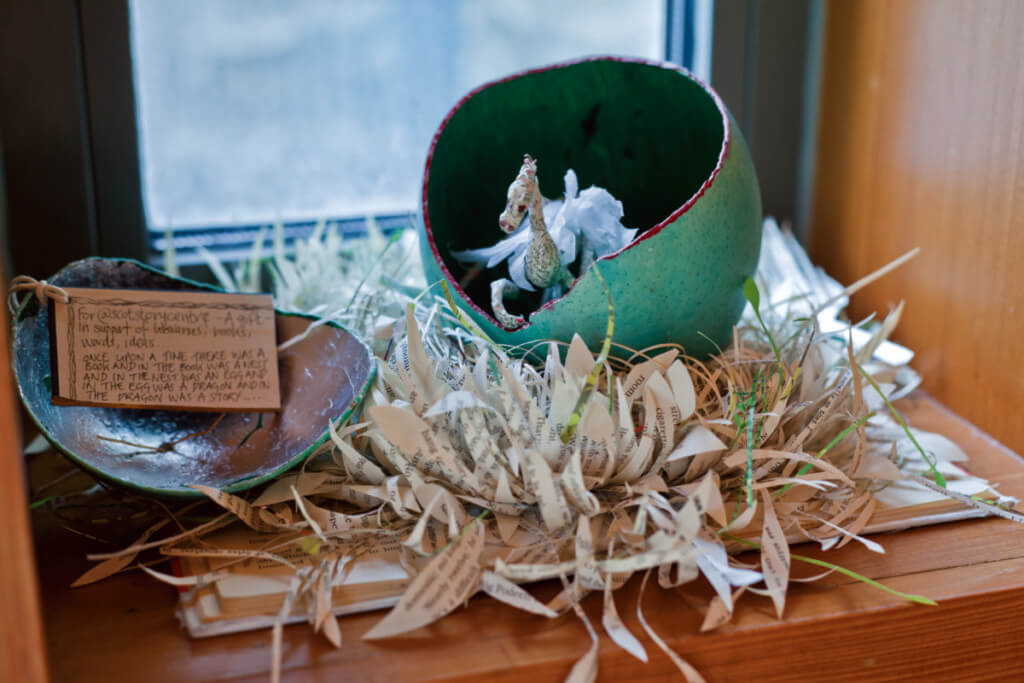 Have you thought about crafting unique sculptures using your overflowing book collection?
Moving further into the digital age, it is apparent that many are becoming significantly less interested in keeping hard copy books on their shelves. By trying to save the beauty in print, talented artists have found a way to turn books into art, recapturing people's interest and rekindling the love they once had for books and their simple, time-honoured allure. In recent years you may have come across images of beautifully arranged books, pages shaped into people or landscapes, caves or mountains carved into novels or geometric patterns and shapes jumping right off the page. These fascinating creations are known as book sculptures and are one of the latest creative trends to take the art world by storm.
Working with paper to create a personal piece of art has always been a favoured hobby. Think of origami or papier-mâché, there has always been a common interest in taking something as simple as a page of paper and creating something beautiful and thought-provoking. Book sculptures have embodied this concept, allowing the world to see all that can be done with the wonder of the written word. Book sculptures have grown in popularity in recent years, so much so that talented and acclaimed book sculptors have been featured in art exhibitions and festivals all over the world.
Famous book sculptors include Su Blackwell, whose delicate sculptures revolve around the beauty of fairy tales. Her work consists of fragile, cut-out designs that have a sense of enchantment and childhood wonder. Another is Nicholas Galanin, who creates haunting 3D portraits out of several thousand-page books, as well as Brian Dettmer who uses surgical tools to create intricate, layered artworks. Each sculptor manages to create something vastly different, yet all have the same breathtaking results of taking something as simple as a book and turning it into a gift, keepsake or inspiring artwork.
A major appeal of book sculptures for artists and amateurs alike, is that using a book as the inspiration for a new creative design or sculpture means being able to be influenced by the stories, both obvious and underlying, that keep us coming back to our favourite books in the first place. If you feel you're experiencing creative block while trying to create your own sculpture, you can simply look within the pages themselves for inspiration.
With a number of easy-to-follow tutorials online, it is easier than you think to get started. You can decide which style of sculpture you would like to create as there are an array of inspiring designs to choose from. However, to make each sculpture you will generally need scissors or a knife, a ruler, glue, possibly a pencil, and of course the book of your choice. Older, larger books are perfect for book sculptures, so hunt around for the perfect second-hand book or choose one of your old editions that you don't mind parting with.
The next time you feel like getting your creative juices flowing and starting up a new hobby, take a dusty book off its shelf, set aside some time for yourself and try creating your very own book sculpture.
This article was originally published in Issue 6, Audrey Daybook – The Art of Kindness.