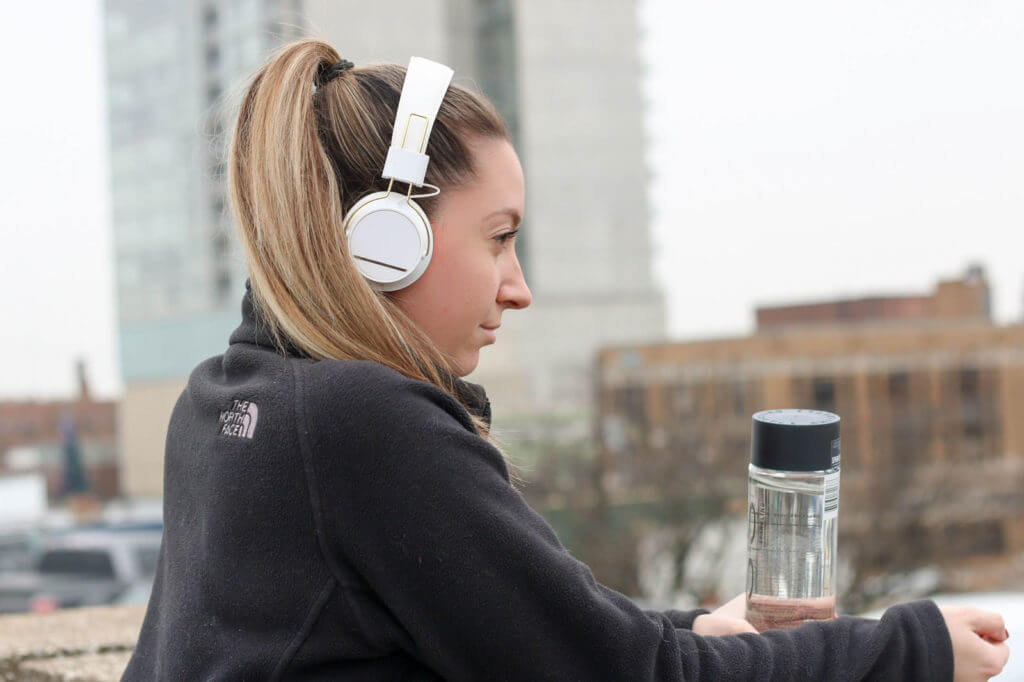 Listen and learn…
With more people listening to podcasts every year and a vast library of subjects and hosts to choose from, sometimes it can be tricky to find the right one for you. We've chosen our favourite podcasts across a range of creative fields for you to tune into.
FOR ART EDUCATION
A Piece of Work with Abbi Jacobson
Have you ever wanted to know more about modern art but been too intimidated to ask or baffled to even know where to begin? Comedian, writer and Broad City actress Abbi Jacobson explores the Museum of Modern Art in New York and asks all the questions you want answers to. Her ten part podcast explores minimalism, abstract art, pop art, even performance art in a series of episodes approximately 30 minutes in length. With guests like Hannibal Buress, RuPaul, Questlove, and Tavi Gevinson, each episode is a funny and interesting journey through the halls of MoMA – considering the artistic merit of everything from soup cans and bicycle wheels to canvases painted a single colour. Educational without condescension, Jacobson is an excellent guide into the world of contemporary art.
"If anything can be art, then anyone can be an artist." ABBI JACOBSON
FOR CREATIVE MOTIVATION
Magic Lessons by Elizabeth Gilbert
Do you feel an untapped well of creativity inside but you don't know how to begin to tap into it? Best-selling author Elizabeth Gilbert launched her podcast Magic Lessons in 2015 with the aim of helping those who struggle to explore their creative potential. Special guests range from Cheryl Strayed, Olympic snowboarder Amy Purdy, and Brené Brown, and the conversation in each episode is always interesting, insightful and amusing as they delve into the concept and practice of creativity. If you need inspiration to kickstart your creativity or advice about managing your work/life balance without guilt, Magic Lessons is a must-listen.
"I used to believe… that there were creative people and noncreative people. And now I absolutely understand personally and professionally from the data that there is no such thing as noncreative people. Th ere are just people who use their creativity and people who don't." BRENÉ BROWN
FOR DESIGN INSPIRATION
Design Matters by Debbie Millman
One of the world's first podcasts, launched a year before the word 'podcast' itself would be coined and having been broadcast independently for over 13 years, it's no wonder Design Matters is a favourite for many creatives. Debbie Millman's podcast features professionals from all around the world and from every creative field in an all-encompassing exploration of design culture. She's interviewed the likes of Amanda Palmer, Alain de Botton, Shirley Manson, Dave Eggers, and Marina Abramovic. Fascinating and insightful, these wide-ranging conversations offer an opportunity  to view the world through the eyes of a multitude of successful creative artists.
"People should be less afraid of writing bad poems." SARAH KAY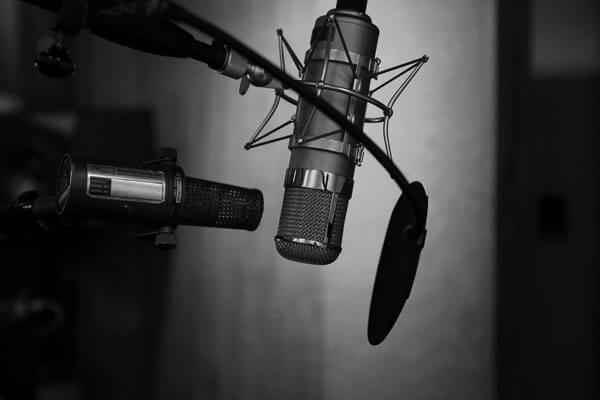 FOR HANDMADE CONSTRUCTION
Dear Handmade Life by Delilah Snell & Nicole Stevenson
Online community Dear Handmade Life believes in providing creatives with support and education in order to develop their full creative and business potential. Their biweekly podcast features interviews, stories, and practical advice on living a life of creative intent. Each episode focuses on a different aspect of managing the business and personal requirements of supporting yourself via design arts. Hosted by Dear Handmade Life co-founders Nicole Stevenson and Delilah Snell, topics include 'Th e Transformational Power of a Daily Practice', 'Gaining Brand Clarity ', and 'The Evolution of the Handmade Movement', and is perfect for when you need a little insight or inspiration to motivate your business potential.
"If you got to where you are on your own creativity and talent, and you're a growing person, which most creatives are, you're not going to be staying where you are forever. You're going to evolve." NICOLE STEVENSON
FOR PHOTOGRAPHY NARRATION
Everyone Else by Eva Krysiak
Created by Eva Krysiak, an audio producer, Everyone Else focuses on one unknown human subject per episode. Eva asks str angers to tell her a story about their life, from love and loss to journeys and secrets. Combined with a stunning portrait of the subject taken by photographers collaborating with Everyone Else, Eva has a wonderful talent for finding the rich depth within her interviewees, opening up new worlds within the everyday lives of ordinary people.
"They seek to capture something permanent in strangers and to make us stop and notice the people we ride the bus next to, buy our milk from or hurry past every day." EVA KRYSIAK [ON THE PHOTOGRAPHERS]
FOR WRITING STIMULATION
Grammar Girl by Mignon Fogarty
If you're fascinated with the English language, Grammar Girl is the podcast for you. Episodes include topics like 'Further Versus Farther', 'When To Use Nor', and 'The $10 Million Comma', delving into historical context and usage across every topic related to language. If you've ever wondered about a word meaning or wrestled with a grammar question, it's likely that Grammar Girl has explored what the answer might be. With each episode a short titbit of ten minutes or less, you can browse their library of over 600 episodes and while away an afternoon indulging your inner word-nerd tendencies.
AMMON SHEA: [ON POSSESSIVE APOSTROPHE USAGE] But there was no real agreement that this was okay, and then when people started getting comfortable with it, some people would say, "Sure, we can do it for singular nouns, but we can't do it for plural nouns. That's madness!" I don't understand why they got so worked up about it, but it was a big deal.
MIGNON FOGARTY: Was this in the eighteenth century?
AMMON: Yes.
MIGNON: Grammarians were arguing about a lot of things then, right?
AMMON: They were fighting about the colour of their socks back then
This article was originally published in Issue 10, Take A Breath