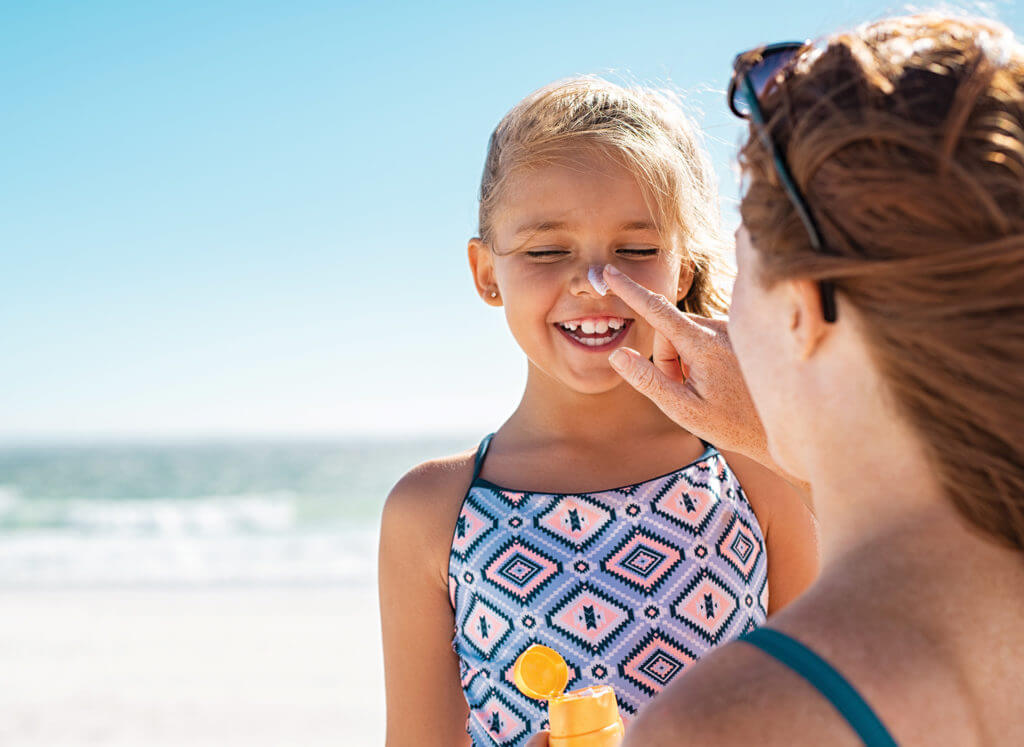 Is every SPF truly safe, for you and our planet?
Sunscreen is the world's must-have item in purses and bags when hitting the beach, park or sporting field, and should be a major component of your daily skincare routine. However, given the results of research taken place over recent years, it has come to the public's attention that many favourite and easily accessible brands of sunscreen contain ingredients that are damaging to our precious reefs and ocean life, as well as being a risk to our own skin and health over time.
The harmful effects of some mainstream sunscreen
The typical search for a sunscreen begins with the hunt for the letters 'SPF', then comes consistency and scent. But have you ever looked at the ingredients or thought about their impact? Many mainstream sunscreens available on shelves today contain the ingredient oxybenzone, as well as other chemicals, including octinoxate. Proven to damage, bleach and even kill coral reefs, and currently being studied for the risk to skin and overall health, oxybenzone and other common chemicals found in sunscreen are considered dangerous. Hawaii legislators have even gone as far to ban the sale of oxybenzone-based sunscreens in order to protect their beautiful coral reefs from exposure to the harmful, bleaching chemicals.
The benefits of reef-safe natural sunscreen
Although there is no sunscreen that is 100% safe for our oceans, reefs and marine life, there are environmentally friendly alternatives that are just as effective in deflecting UV rays, but also care for your skin and significantly decrease the risk of damaging coral reefs and marine habitats. If you're thinking of making the switch, the first ingredient to look for in chemical-free, environmentally friendly sunscreen is zinc oxide. A physical blocker of both UVA and UVB rays, zinc oxide offers broad-spectrum protection to form a barrier on your skin, without the use of chemicals that threaten our marine creatures and habitats. Many of the beloved zinc oxide-based sunscreens on the market today are water resistant, reducing the amount of sunscreen residue left in the water, and are also made with natural, skin-softening ingredients.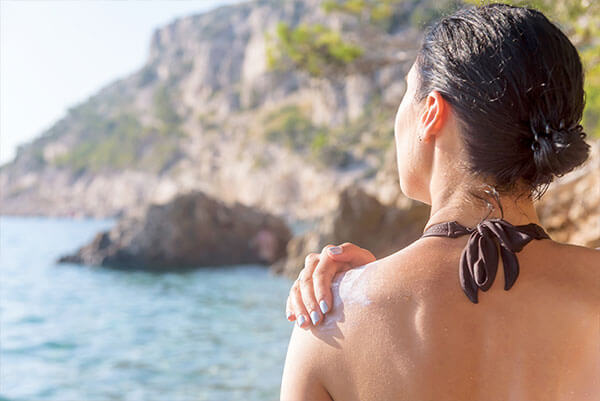 Audrey's Top 3 Reef-Safe Suncreens
Eco Tan Natural Rosehip Sunscreen
Using natural mineral zinc to create a physical barrier on the skin to deflect sun rays from permeating your skin, this natural coconut and rosehip sunscreen is broad spectrum SPF 30 and water resistant for up to three hours. The combination of Vitamin E, Green Tea and Rosehip oil will help nourish and moisturise skin. Available at www.theguild.cc
Blue Lizard Sunscreen
Blue Lizard Sunscreens have been dermatologist recommended for over 20 years. Their sunscreens form a protective layer on top of your skin and provide natural sun protection that's gentle enough for every member of your family, and their bottles turn blue in the sun to remind you to apply when in contact with UV rays. Available at www.bluelizard.net
People4Ocean Sunscreen
This 100% natural and reef-friendly sunscreen is suitable for everyday use, with a unique blend of ingredients that leave no toxic residue on you, in the ocean or the planet. The purchase also contributes towards the P4O reef restoration fund. Available at www.people4ocean.com
This article was originally published under the title 'Ocean Friendly & Sun Safe' in Issue 14 of Audrey Daybook.