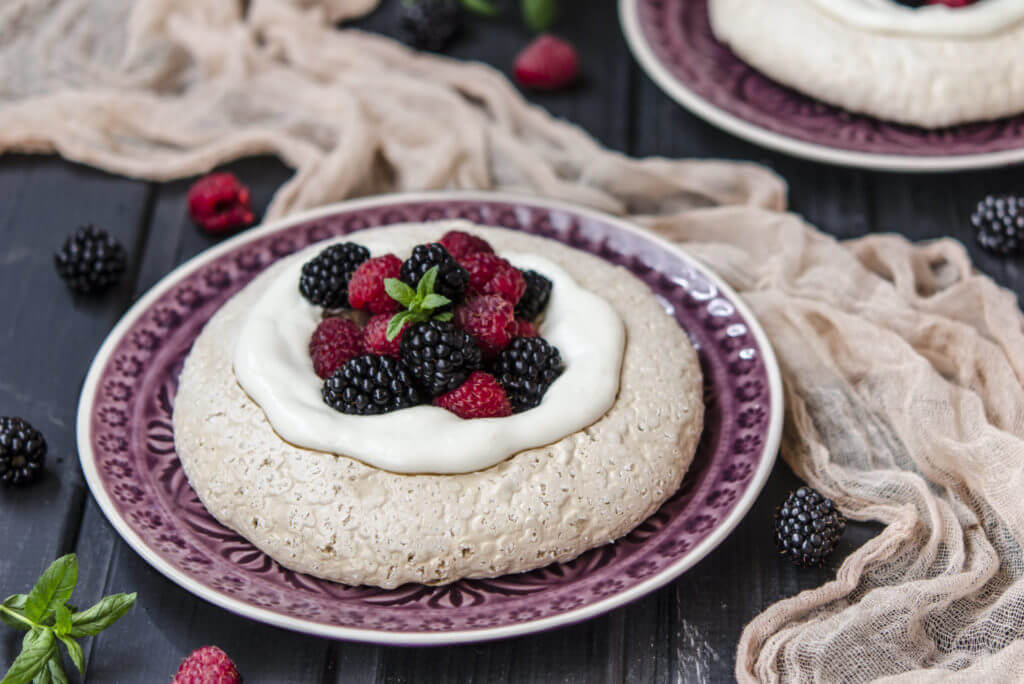 We come from the land down under, and we couldn't think of anything better to represent an Australian summer than a good old pavlova!
We have adapted the traditional pavlova recipe slightly so that those who are dairy intolerant can still indulge in this true Aussie favourite too.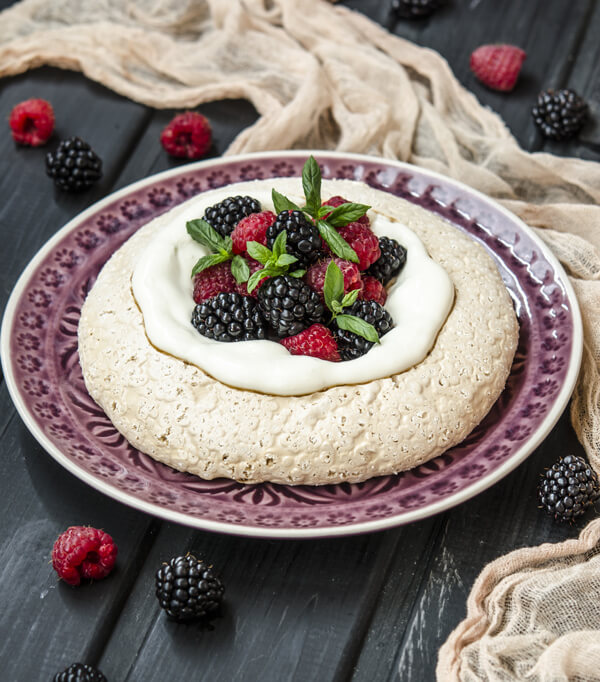 Ingredients
Meringue
1 cup aquafaba (drained from a can of chickpeas)
2 ½ cups icing sugar
2 tbsp cornflour
1 ½ tsp white wine vinegar
1 tsp vanilla
Toppings
2 cups Kingland Dairy Free Natural Yoghurt
Sliced fruits of your choice
Method
Preheat oven to 180 degrees Celsius.
Using an electric mixer, whip the aquafaba on high-speed until it forms stiff peaks.
Reduce the speed to medium and slowly add the icing sugar. Once all the sugar is added, increase the speed to high until you get an even, fluffy mix. Don't overdo it!
Reduce the speed to low and add the remaining ingredients.
Scoop the mixture on to a baking tray (or 2) lined with parchment paper or silpat. You will want to make 6 circles of meringue that are about 4 inches across. They might spread a bit in the oven, so give them a little room. You might need 2 baking trays!
Put the pavlovas in the oven and turn down the temperature to 150 DEGREES CELCIUS IMMEDIATELY.
Bake for 90 minutes, then turn off the oven.
Prop the oven door open with a wooden spoon and let the pavlovas cool completely.
Don't worry if they look cracked or collapsed in the middle, you can easily cover it up!
Once they are cool, add a dollop of whipped 'yoghurt' and spread it around.
Top with a mixture of your favourite summer fruits.
This recipe is provided by King International